This is cross-posted, for keeping
I love Game of Thrones and I love Queen. It is one of my favourite bands and Freddy Mercury is the best singer ever as far as I am concerned. Here are sone of game of Thrones Characters are "Their" songs from Queen.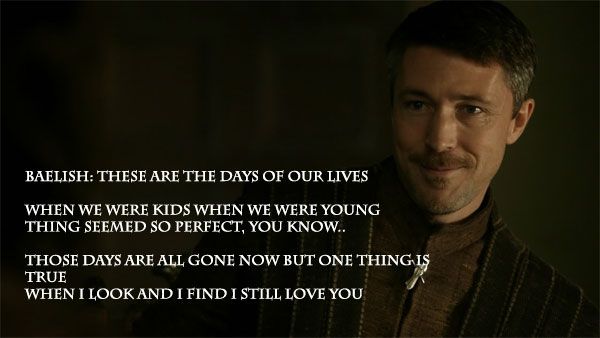 ( Youtube links and the rest of craracters )
WHAT ARE YOUR FAVOURITE QUEEN SONGS FOR YOUR FAVOURITE GAME OF THRONES CHARACTERS?