This is cross-posted: I have made this post for an ASOIF community.
Martin uses fairytales quite extensively, right? I don't want to mention the most obvious ones (like for example, how many times the Beauty and the Beast story crops up in the series? 3? More?) or the ones that I have already seen mentioned somewhere else (Jaime and Prince Charming from Shrek are long-lost twins), here are just a few: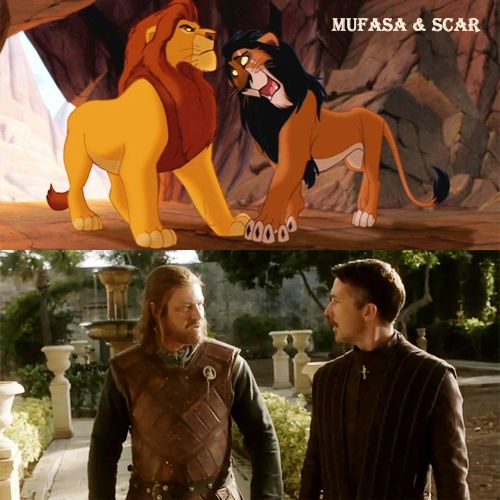 ( More fairytales )
What do you think? Do you know any fairytale stories that you think might have influenced A Song of Ice and Fire series?