My favourite scene in the episode 5 was the scene of the Hand's Tournament final. There were few other awesome scenes in this very good episode (every scene with Tyrion and Catelyn, for example), but my favourite scene was the tournament's final. Because I love tournaments, knights, and all such thing , and I even rigorously watch the Word Cup (every four years). What is the point of a medieval story without a good tournament?
Tourney of the Hand: the final
Ser Loras Tyrell against Ser Gregor Clegane
Ser Gregor: "Who can I kill today (eat for breakfast, boil in oil, etc)? You, boy?"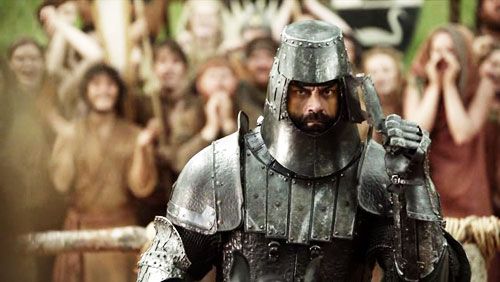 ( Continue )
Spoilers: book spoilers in the comments